I love twisting up a traditional toile by making it into a party scene! Thanks for all your cheeky print inspiration, Lilly Pulitzer.
I hear this print was inspired by a dinner party the print team had at Lilly's home, and has all the designers doing assorted stuffs in it. Fun! Check out that monkey picture ~ I'd love to party at Lilly Pulitzer's home some day….? ;)
Doesn't it look so elegant and yet so quirky?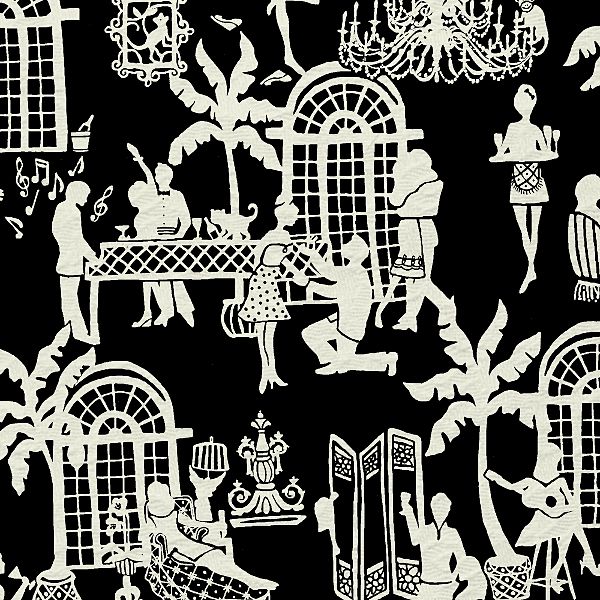 I did a little twist on the toile too! And you can buy it as a fabric right here at le Spoonflower.
Happy Friday everyone! Working on some fun secret stuff that I can't wait to reveal :) Products with my prints on it ~ uhh is that too vague? Hehe.